Worker: How do I add my break duration
Unpaid Breaks for Booked Activities
In keeping with the requirements as directed by the SCHADS award, should you provide a service where an unpaid break applies, here's how you can see and complete the activity via the mobility app.
Under the service date and time in the clock in screen, you will be able to see the total shift duration along with the duration of your unpaid break.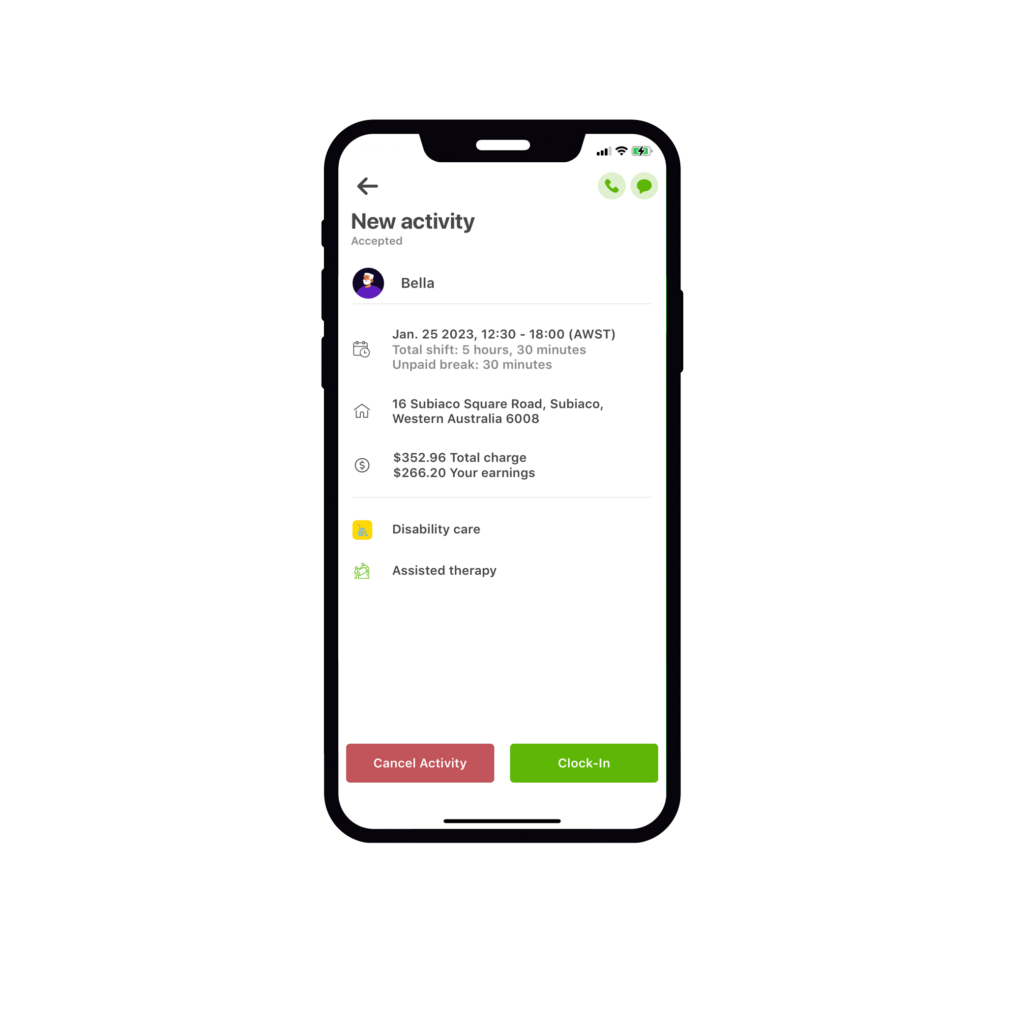 Note:
Should a booking require you to take an unpaid break, this will be noted in the job post.
Please ensure you read the job description carefully prior to submitting your application.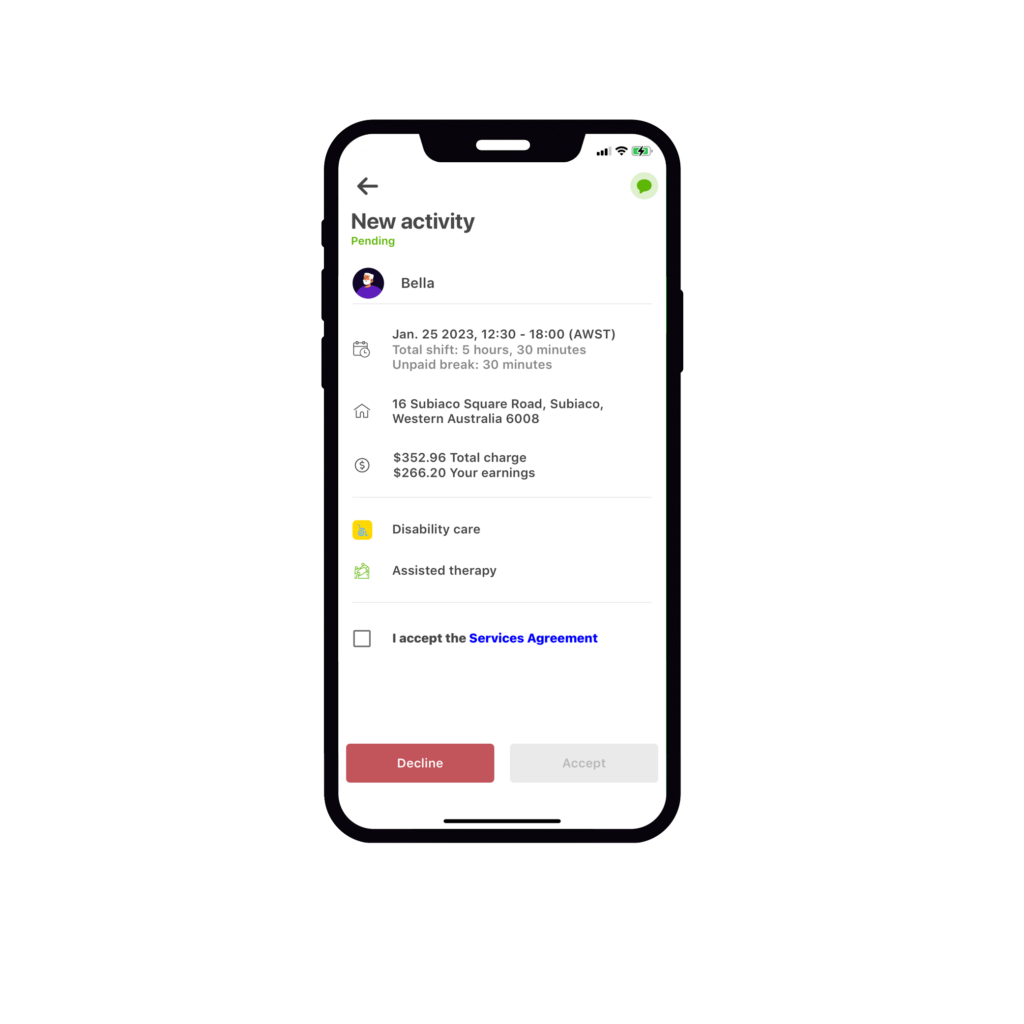 Entering your break:
At the end of your activity on the clock out screen, simply add the start time of your unpaid break.
This will automatically deduct your break from the total activity.
Select the tick box and clock out. It's that simple.