How to view and apply for jobs
Instantly view and apply for the jobs in your area
We've simplified finding work in your area.
mobility is growing quickly, with many sectors using our platform for its ease of use and access to verified workers.
With staff shortages across Australia, demand for your services is higher than ever. Follow these simple steps to apply for the most suitable jobs for you.
How do I find available jobs?
Step 1: Log into the App
Sign into the mobility app using your email and make sure you have the latest version installed.
If you haven't already, download it – HERE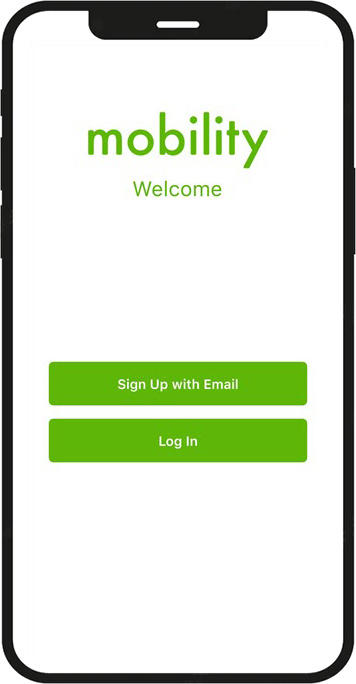 Step 2: View all open jobs
As soon as a job is posted, you will receive a notification on your phone.
Open the mobility app and tap the 'Jobs' icon on the bottom of the home screen.
Under 'All' you will see all available jobs.
Tap any job to view more info, such as: the job description, location, date and time and if the job is a once off or ongoing.
IMPORTANT: Please read the job details carefully. Make sure you are available or put forward an alternate day/time in your application note as the client may be flexible on timing.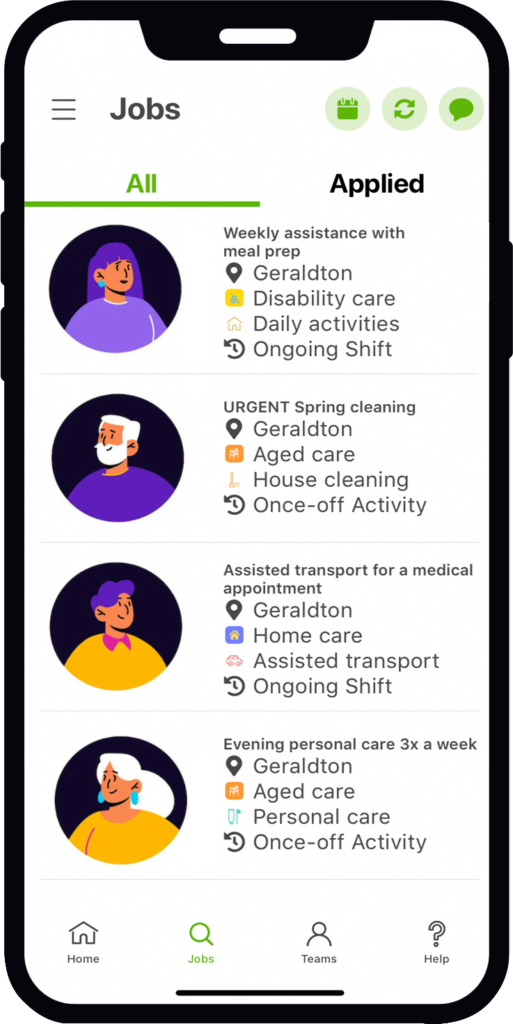 Step 3: Apply for job
Once you have carefully read the job description, simply tap 'Apply for job' at the bottom of the job post. The quicker you are the better your chances of being booked for the job.
IMPORTANT: Do NOT apply or submit an application if you are not available.  Only apply for services you can commit to.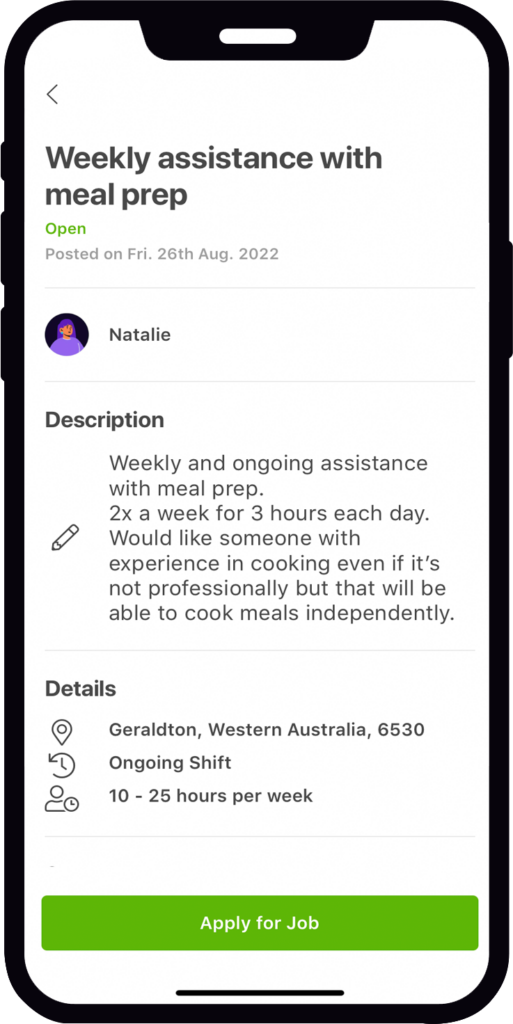 Step 4: Submit application
In your application you must include your available day(s), time(s) and any other useful information that will assist the client to book you immediately.
If your application is blank, it will reduce your chances of booking the job.
Once you have completed your application, tap 'Submit Job Application'.
That's it!
Now you just need to wait and see. You can view all Jobs you have applied for on the Job screen under the 'Applied' tab.
If you are successful in booking the job, you will receive app notifications and the booking will show up on your Home screen.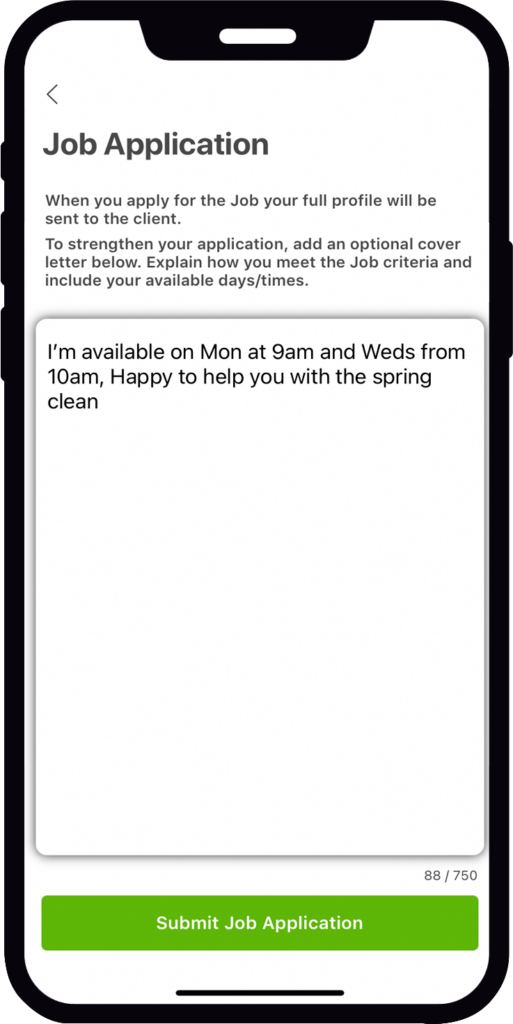 How can I see my upcoming bookings?
Through the mobility app you will see all upcoming and completed services on the Home Screen and in your calendar.
Tap the calendar icon at the top of your screen and choose your preferred view of Day, Week or Month.
You will also receive a reminder through the mobility app 1 hour prior to your booked serviced.
How can I ensure I follow the correct work procedures?
To perform high quality and safe services for every client, mobility has created a series of Work Procedure guidelines.
They can all be accessed in the mobility app.
Whether it is your first booking through mobility, or you are an experienced support worker, the Work Procedure guidelines will come in handy to ensure you follow the correct procedures when providing services.
Here is how you can access all work procedure via the mobility app.