Giving you more control through Job Posts
What does this mean for me?
It means less work for you and over 5,000 workers waiting to apply!
Our new Job posting feature has simplified how you search for and book your workers, placing full control directly in your hands. You create a post telling workers exactly what you need, and then available workers respond directly to you.
It's that simple.
Finding a worker who is right for you has never been easier.
How do I post a Job?
Step 1: Log into the App
Sign into the mobility app using your email.
If you haven't already, download the app now.
Tap the 'Jobs' icon at the bottom of your screen and tap 'Post a Job'.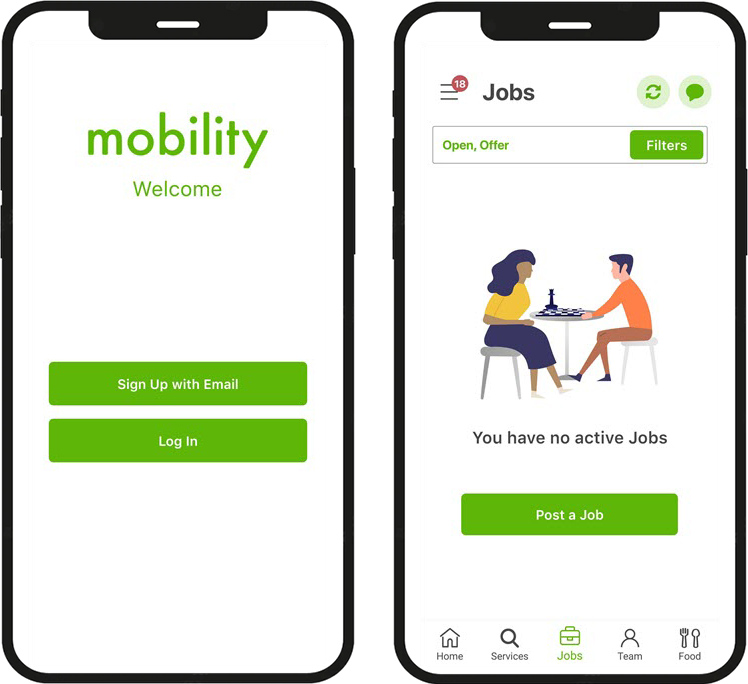 Step 2: Post a job
Provide the service requirements in your post and remember, there is a worker shortage across Australia, so try to be as flexible as possible to secure one of our top line workers for your job.
Here's what you should include:
Date and time. The more options available the quicker you will secure and book an applicant.
The type of services required e.g. domestic assistance, assisted transport, personal care etc. Be clear with the task at hand. The more details provided the better for you. This will attract the most suitable worker for the job.
The frequency you require services – whilst once-off bookings are available to you, the workers on our platform mean more than just business. Applicants are looking to build and retain a relationship with their clients. Ongoing bookings create a routine and familiarity with a worker. A lasting relationship for both client and worker for regular services (and less work for you!).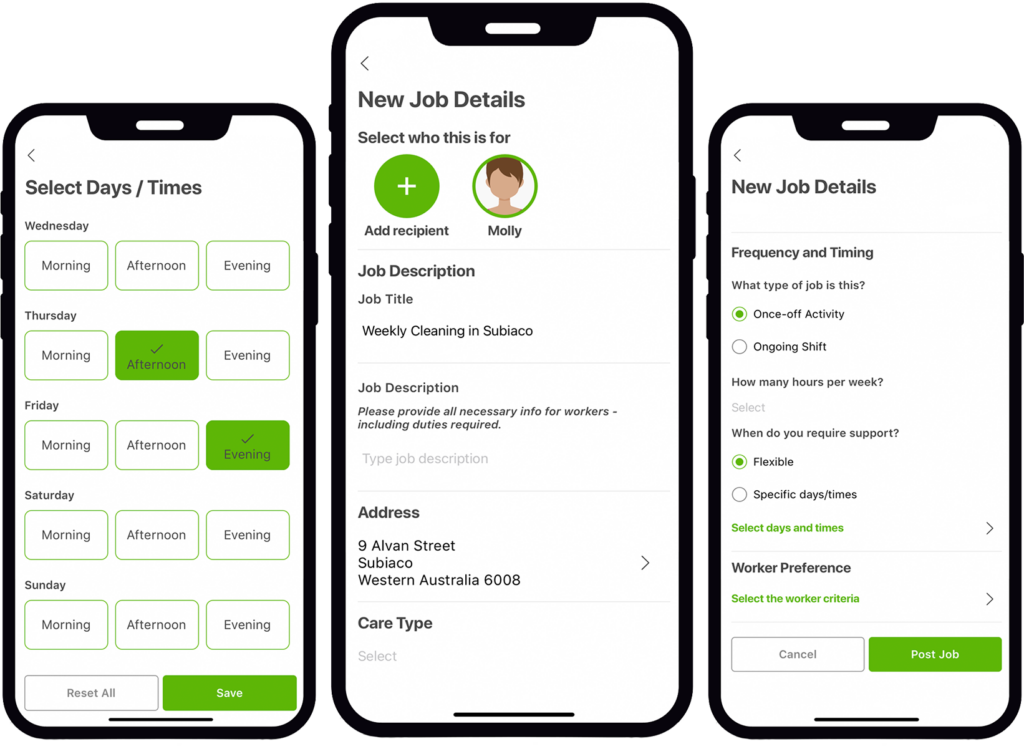 Step 3: Review and book your worker
Once you have posted your Job, suitable workers in your area will receive a notification. View the keen applicants by tapping on the job screen and go to the 'Applied' tab.
Tap on the workers to view their profiles. You can send a direct message for more information, mark them as not suitable/shortlist or simply book them for the job! (Don't worry they will not know – this feature is for your reference only and helps you narrow down your chosen applicant).
Note: Set and forget! Secure your workers by booking them ongoing at a min 6 months to avoid their availabilities being booked when you need them the most. You can reschedule and cancel at any time.
That's it!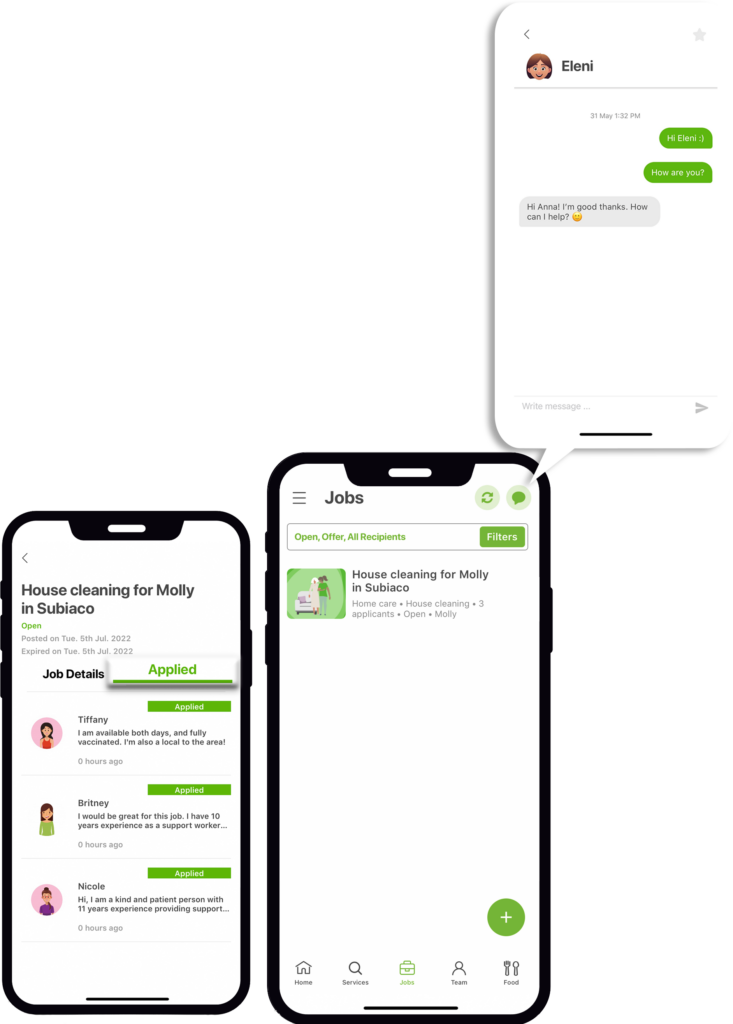 What happens with my invoices?
As soon as a service is completed, the support worker clocks out, an invoice is generated on your behalf and sent to your provider to do the rest.
Your carer is paid in five business days.
It's that easy.
How can I see my upcoming services?
Once you have found the right worker and have secured them ongoing, through the mobility app you will see all completed and upcoming services in your calendar.
Click the calendar icon at the top of your screen and choose your preferred view of Day, Week or Month.
You will also receive a reminder through the mobility app
1 hour prior to your booked serviced. Just enough time to warm the kettle.
Complete transparency in the simplest way, all in your hands.