How to book therapy services via mobility
What does this mean for me?
Booking professional therapists that come to your home has never been easier!
Our platform has simplified how you search and book therapy services placing complete control directly in your hands all through the mobility app.
To maintain health and wellbeing in your own home, mobility has over 1,000 therapists nationally available to you, ready to book.
Our guide will show you a few simple steps to find and book therapy through the mobility app.
Therapy services include Chiropractor, Occupational Therapist, Physiotherapist, Podiatrist, Dietitians and more.
Note: a therapy booking request is tentative until a trained advisor calls you to discuss your requirements. They will then complete a confirmed booking with your chosen therapist.
How do I find and book a therapy service?


Sign into the mobility app using your email.
If you haven't already, download the App – HERE
Tap the 'Find a Carer ' on the home page.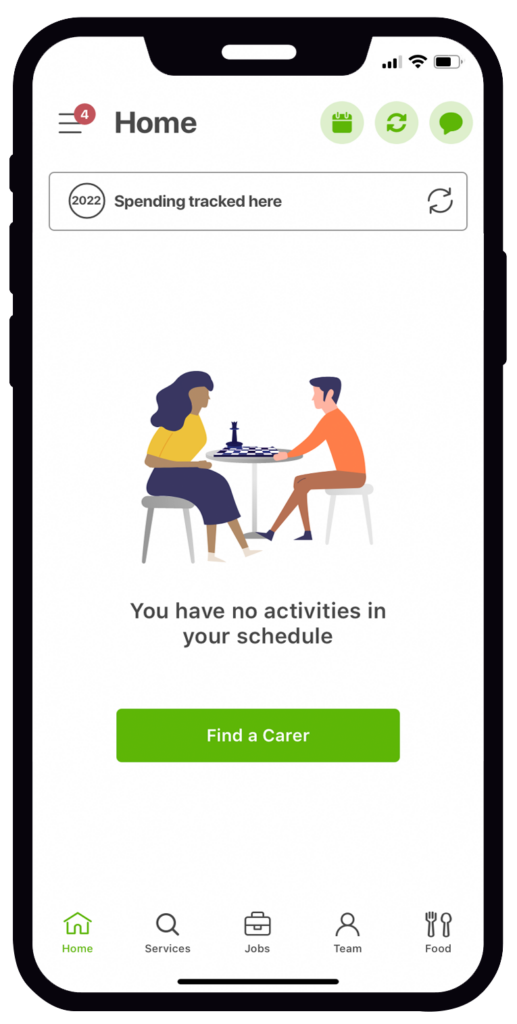 Ensure your address is correct as this is where services will take place.
Under 'When' – select your preferred time.
A therapist will contact you directly to book the correct service details for a day and
time that suits you.
Under 'Care Type' make sure you select 'Therapy' followed by your support type.

If there are no other requirements click 'Search'.
Step 3: Select a therapist and book now


From the available therapists, select your closest or chosen by tapping on the profile square.
This will open the therapist's profile where you will be able to see their bio, certificates, training and more.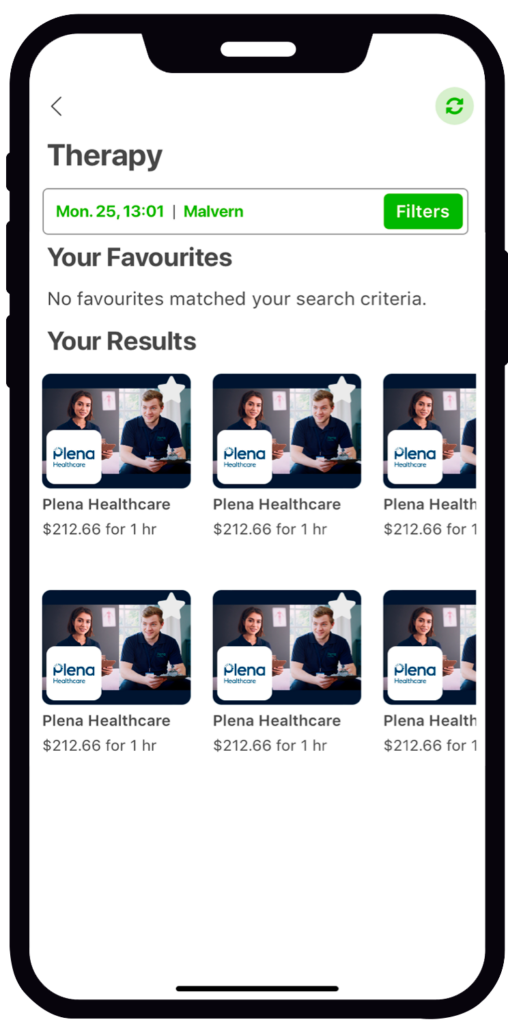 Once you have found your chosen
therapist and viewed their profile, simply click at the bottom of the screen 'Book Now'.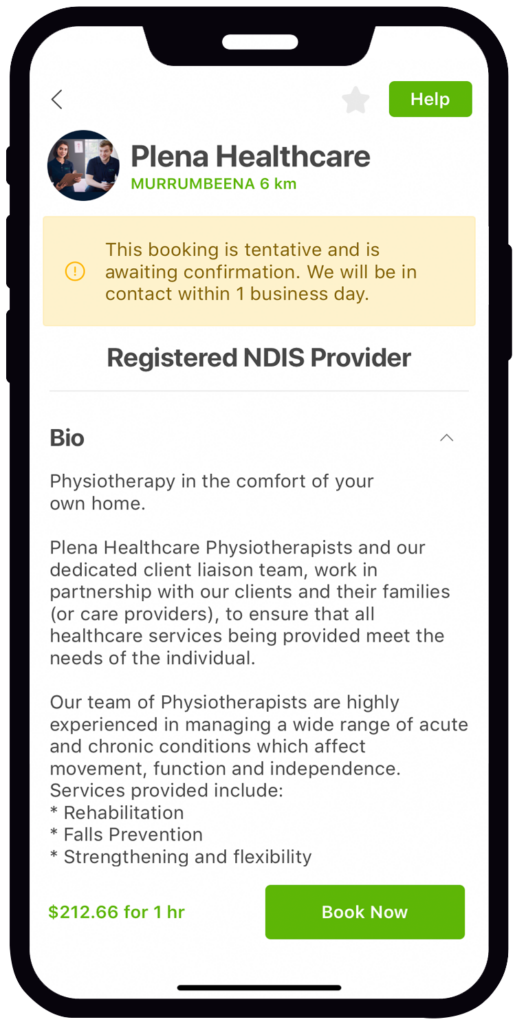 Before you finalise your booking, make sure you have entered a title for your booking request.
It's best to include your name and the support type you are requesting (physiotherapy, occupational therapy, podiatry etc).
Next, select your payment method.
Should it be invoiced to your provider (select your provider from the drop down), your HCP or NDIS funds or out of pocket with a credit card.
Select whichever you require.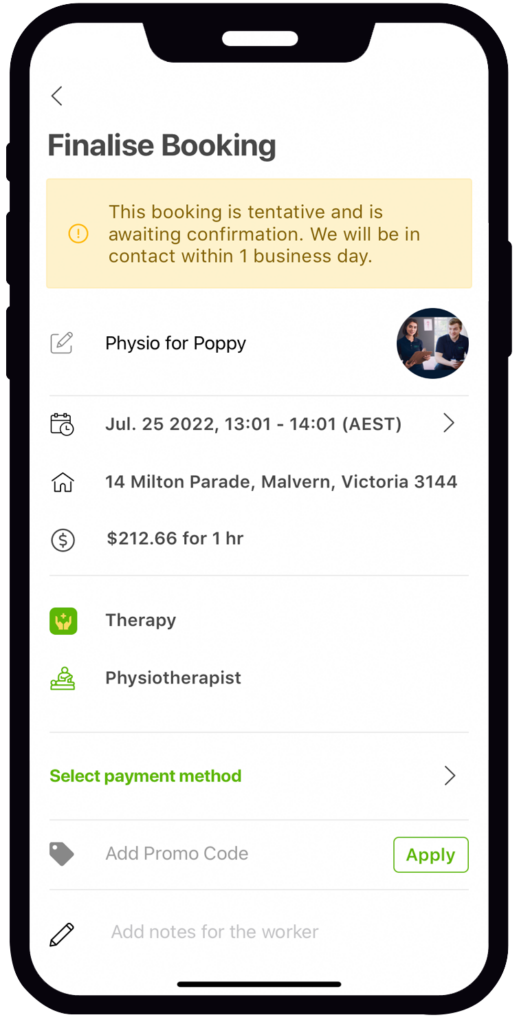 Lastly, tick and accept the km charges regardless if it applies to you or not in addition to the service agreement.
Should there be no driving required with a therapist during your service you will not be charged any km fees.
Once that is done, click 'Confirm Booking' at the bottom of the screen.