How to book a Once off activity
What does this mean for me?
Finding and booking a worker directly to your door has never been easier.
Our platform has over 5,000 workers and 1,000 allied health therapists, simplifying how you search and book services placing complete control directly in your hands via the mobility app.
Our guide will show you a few simple steps to find and book a worker for services anytime anywhere.
It's that simple.
Finding a worker who is right for you has never been easier.
Step 1: Log into the App
Login to the mobility app using your email.
If you haven't already, download it – HERE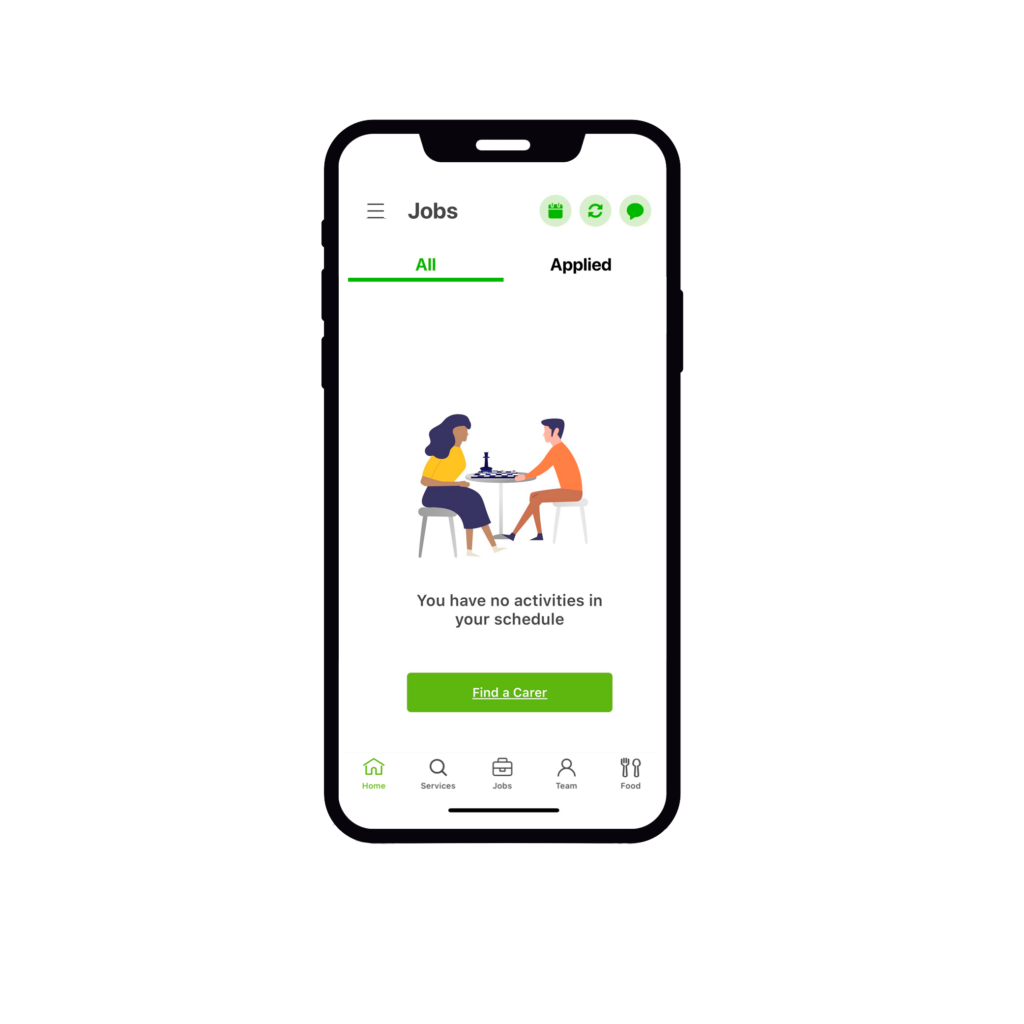 Step 2: Find a new carer
Tap Find a Carer, or the round green plus icon.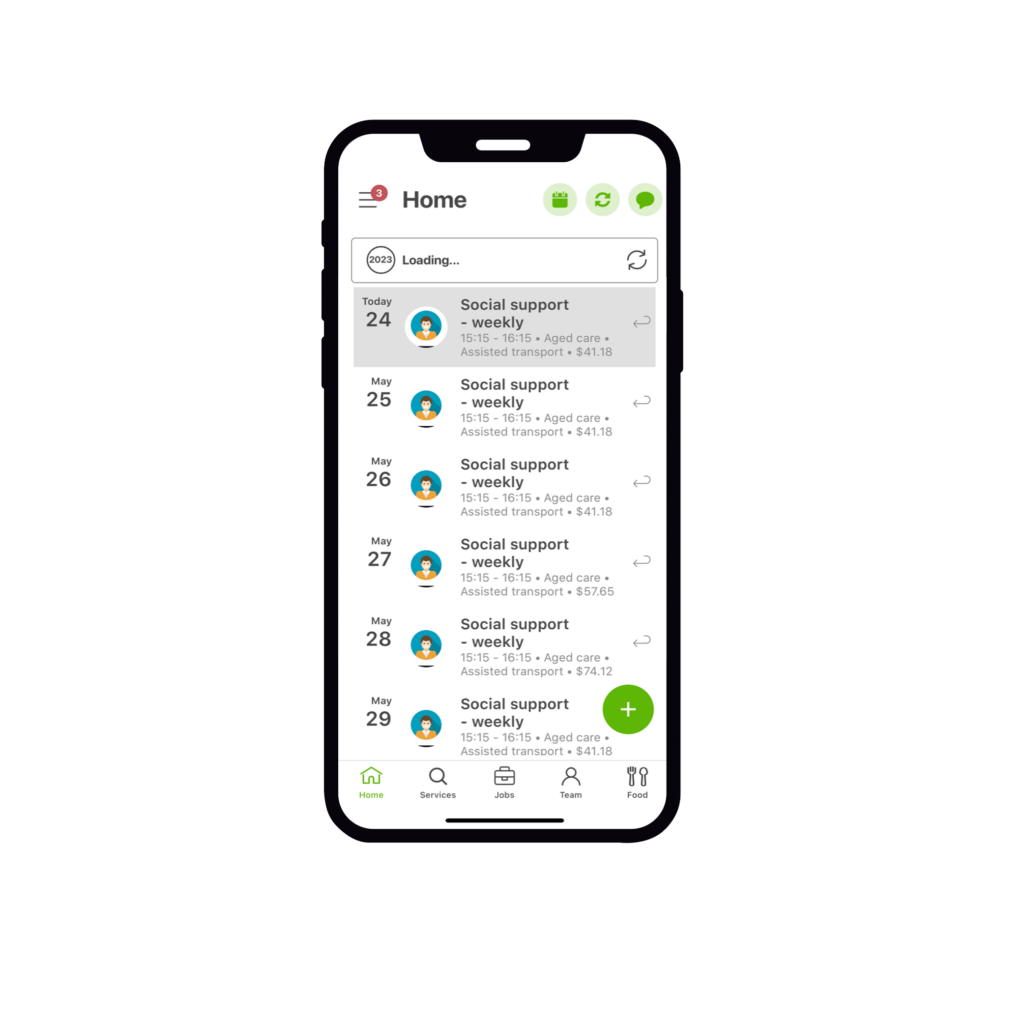 Once you have selected 'Find a new carer' proceed with your required booking details.
NOTE: Add a team member shift is only if you want to book a worker from within your team for a period more than one booking.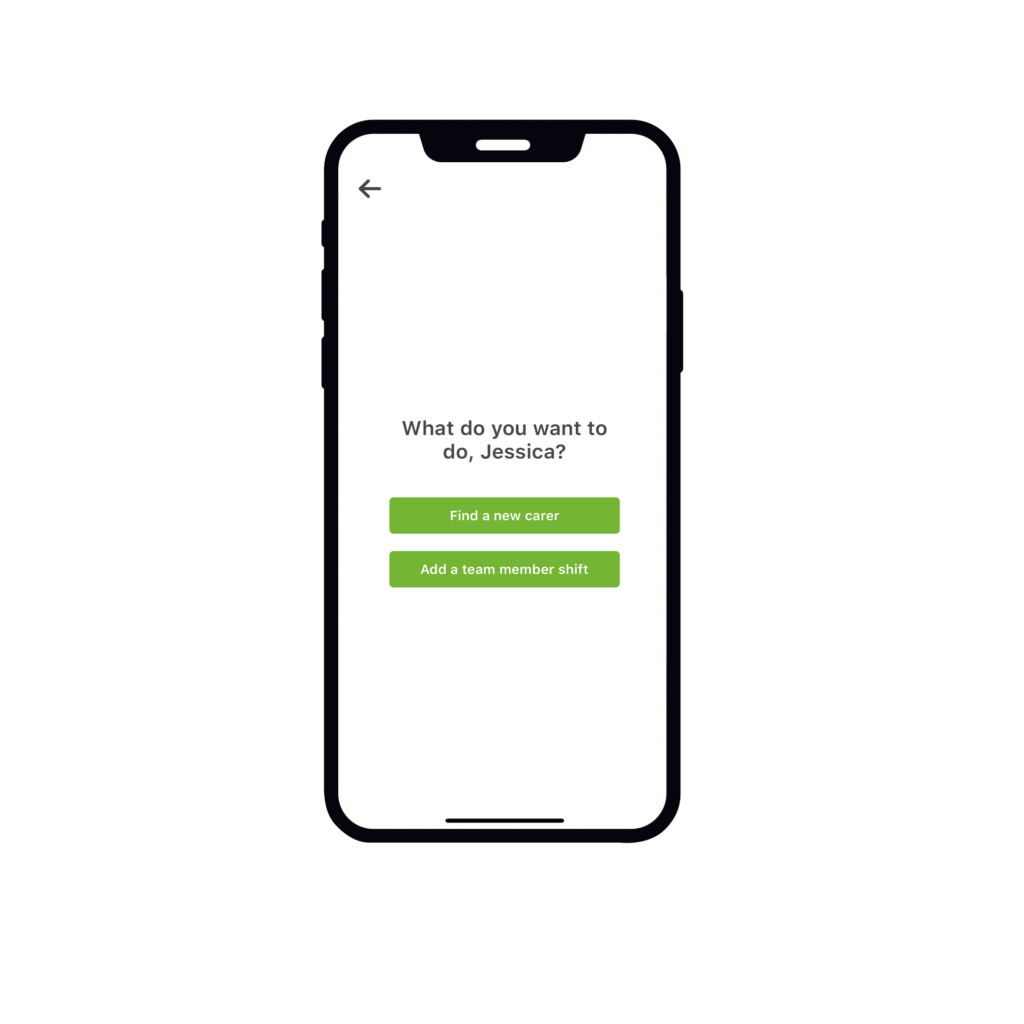 The following are mandatory fields that must be completed:
When (Date and Time)
Care Type
If there are no other requirements for your booking, tap 'Search'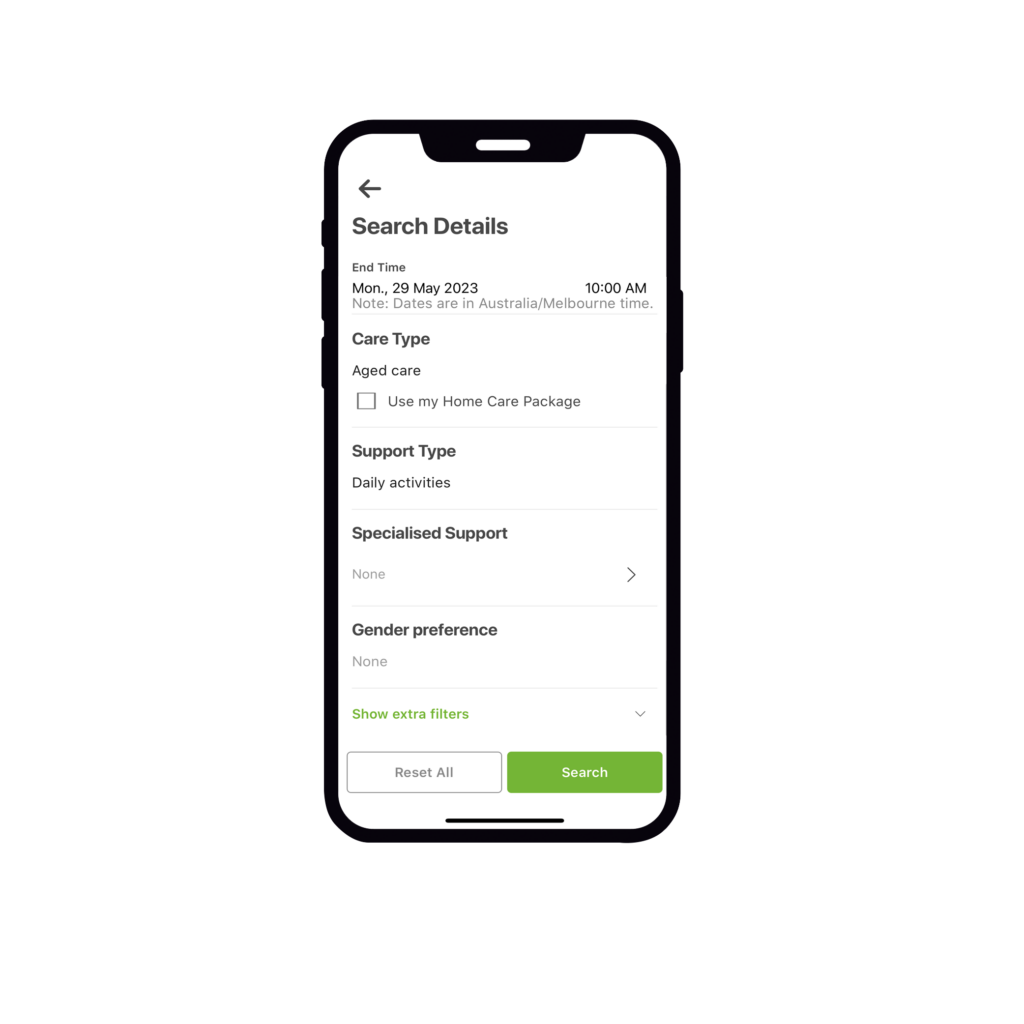 Step 3: Select and book your worker
Select your suitable worker from your search results by tapping on their profile.
NOTE: If you mark a liked worker as a favourite, they will appear at the top of your search results, making it faster to book them.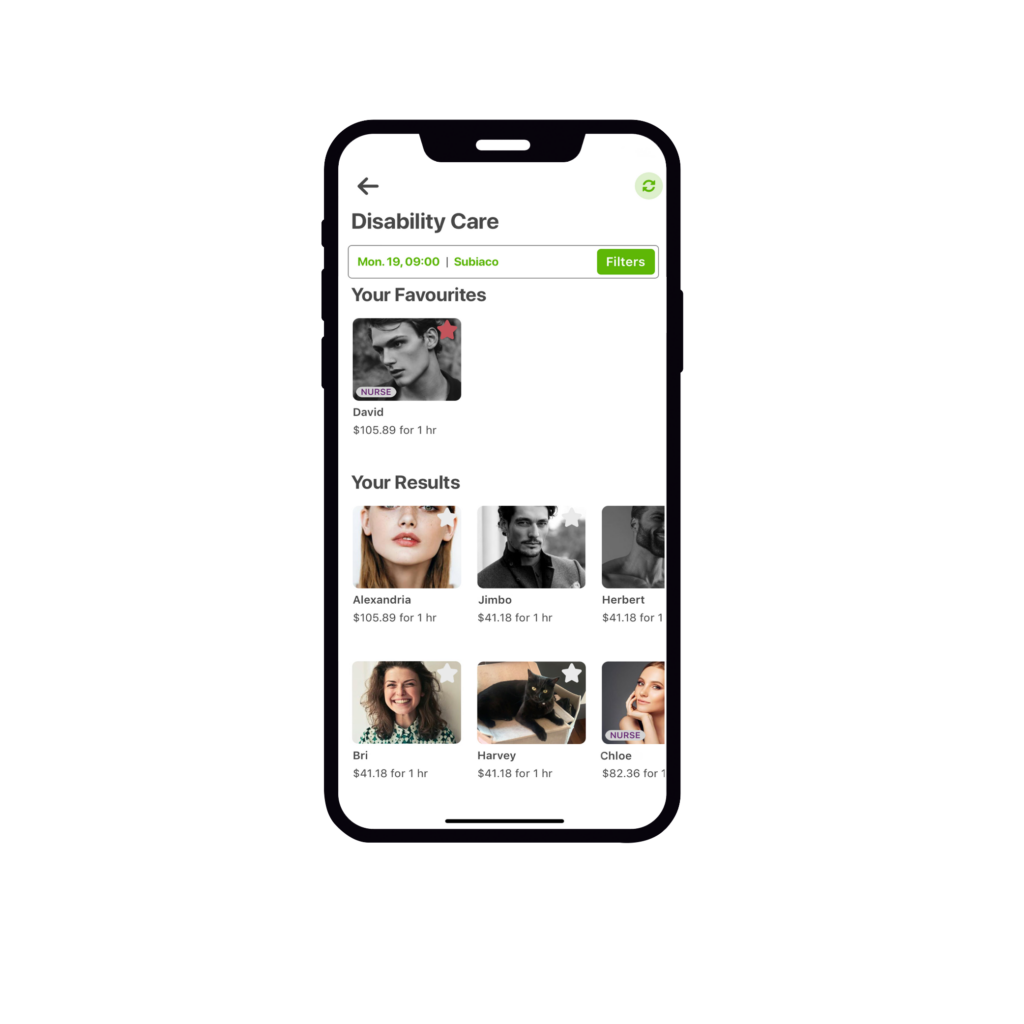 Once you have selected your worker, simply tap 'Book Now'.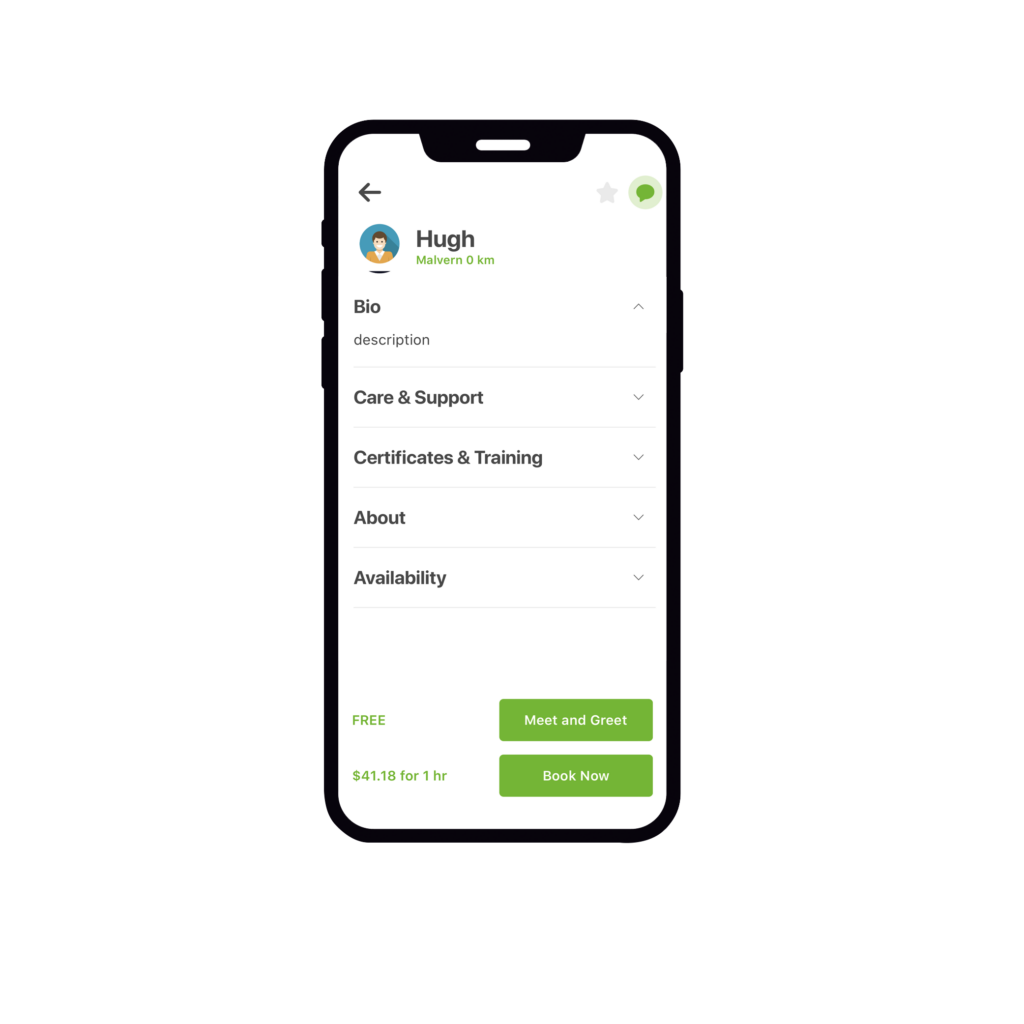 Step 4: Finalise your booking
Include all the details the worker needs to know:
A booking title
Select your payment method
Any notes that would benefit the worker.
NOTE: Different payment methods apply options include: Invoice your provider (Aged Care or NDIS Plan Managed) or pay by Credit Card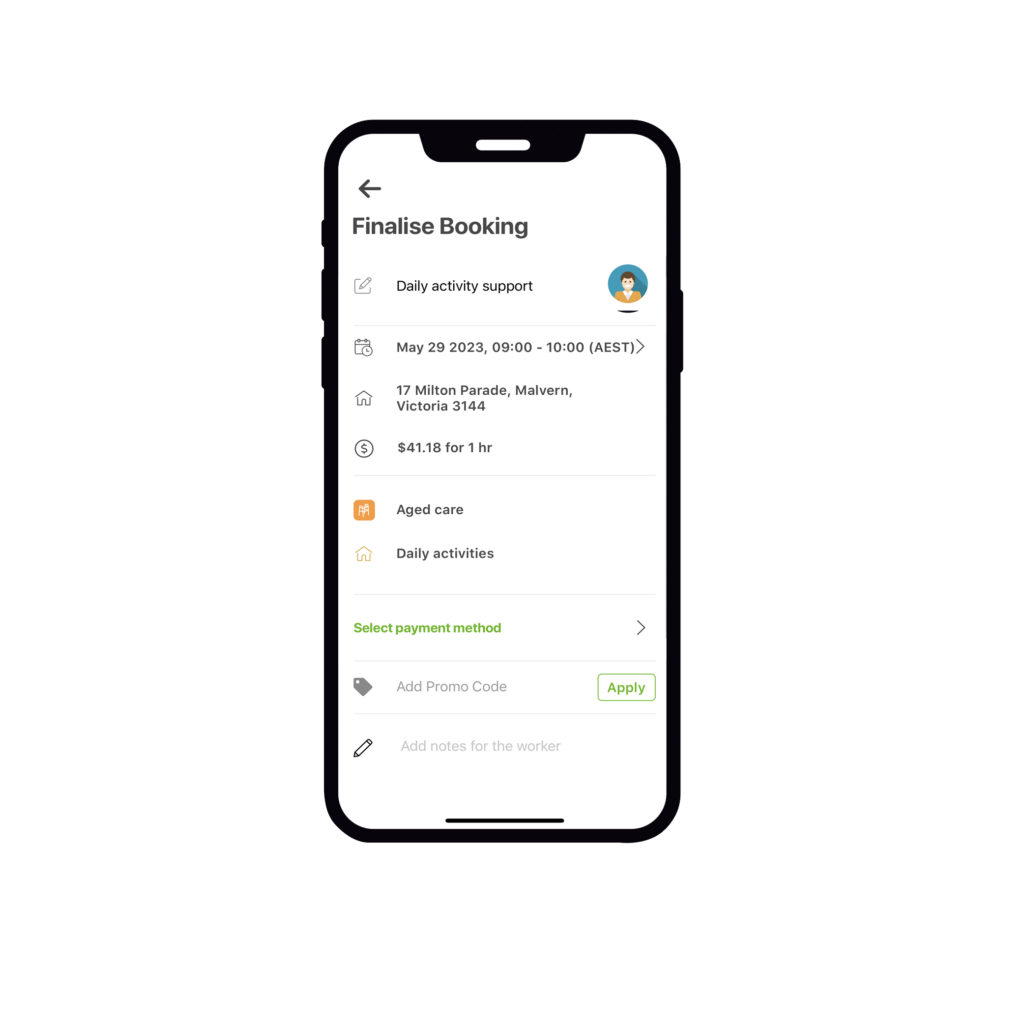 Accept the cost of km (Should any assisted transport apply to your service) and the Service Agreement.
Then tap 'Confirm Booking'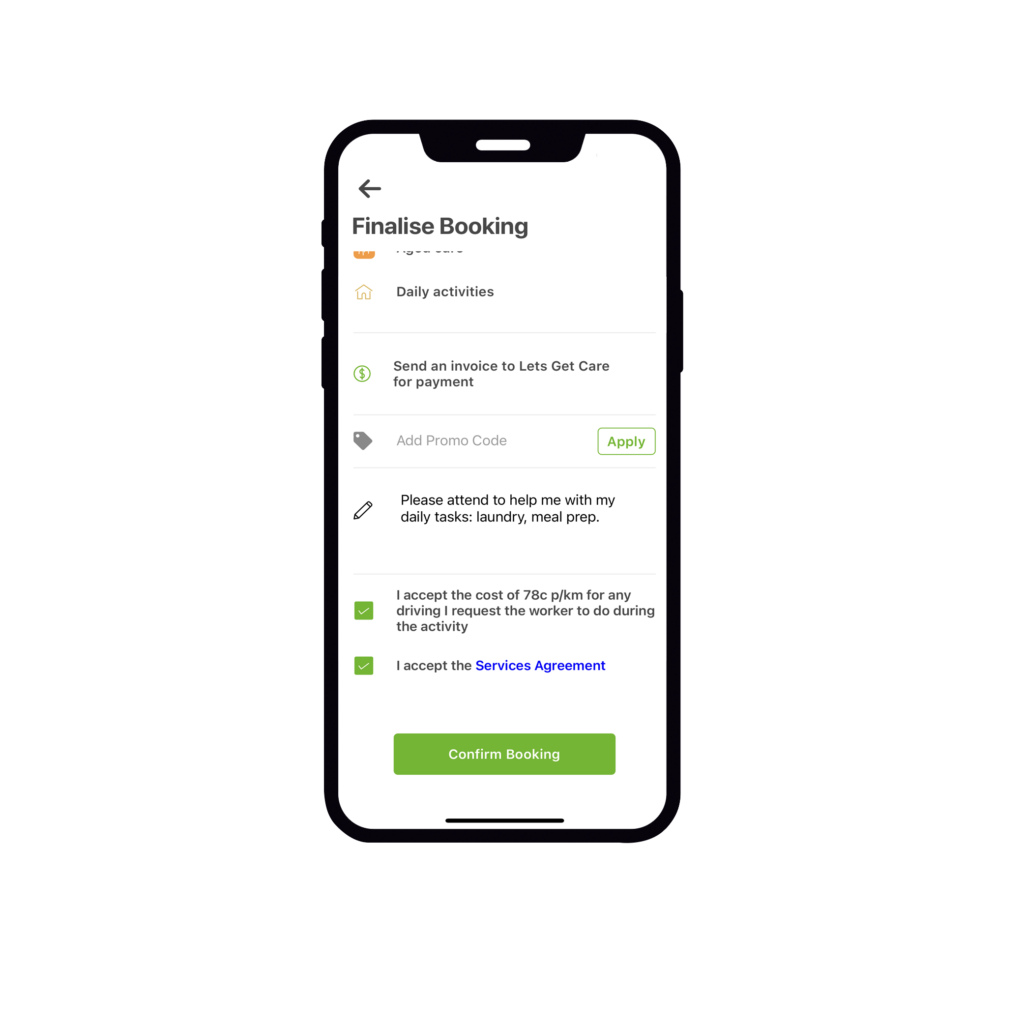 What happens with my invoices?
As soon as a service is completed, the support worker clocks out, and a copy of your invoice is generated and emailed to you.
It's that easy.
How can I see my upcoming services?
Once you have found the right worker and have secured them ongoing, through the mobility app you will see all completed and upcoming services in your calendar.
Click the calendar icon at the top of your screen and choose your preferred view of Day, Week or Month.
You will also receive a reminder through the mobility app 1 hour prior to your booked service. Just enough time to warm the kettle.
Complete transparency in the simplest way, all in your hands.